Gordon Kidd is the Senior Loan Officer for Highlands Housing Corporation and is responsible for creating and inspiring interest in the organization's homeownership programs within the communities Highlands Housing serves. Gordon is a McCreary County native and brings with him over 33 years of experience in the banking industry with a bachelor's degree in Business Administration from the University of the Cumberlands and a MBA from Eastern Kentucky University.
HOUSING SPECIALIST | NMLS#1715209
Tiffany serves as our Self-Help Coordinator in Wayne County. As a Wayne County native, Tiffany's first experience with Highlands Housing was constructing her home with one of our first Self-Help groups. Tiffany then served as an AmeriCorp Vista Volunteer for 2 years before joining the staff as a permanent employee. Having gone through the building process, Tiffany possesses the unique ability to relate to homeowners interested in the Self-Help Program.
Housing Specialist | NMLS#1713992
First as a homeowner building a new home through the Highlands Housing homeownership program,  Becky firmly believes that better housing builds stronger families and enjoys helping others achieve the dream of owning a well-built, affordable, energyefficient, safe place to call home.
Construction Manager | Certified HERS Rater
As the Highlands Housing Construction Manager, Darrell Kinnett oversees the construction of homes in McCreary, Pulaski, and Wayne Counties. Darrell is Wayne County native and third generation builder, who brings nearly 40 years of construction experience to Highlands Housing.
In addition, Darrell is responsible for Energy Star certifications, keeping up to date with code enforcement regulations, and is certified to perform HERS ratings and state required HVAC duct testing. Darrell is driven is to provide quality-built, energy-efficient housing to underserved homeowners.
A Laurel County native, Ray Lewis is responsible for overseeing the construction of new homes built by Highlands Housing. Prior to joining Highlands Housing, Ray owned a construction business for 14 years where he performed new construction, remodeling, and flooring making him a perfect fit for the work he performs for Highlands Housing serving homeowners in Bell, Laurel, Rockcastle and Whitley Counties.
Cumberland College, Retired
Williamsburg Community Development Agency, Retired


Lumber King, Former Owner
Certified Public Accountant
Membership Director at Fahe, Retired
COO and Director of Communities & Design at Frontier Housing, Retired
Kentucky Housing Corporation, Retired
Monticello Bank
Clinton County Schools, Retired
Cumberland County Judge Executive
First & Farmers Bank, Retired
American Woodmark, Retired


Executive Director of HOMES, Inc., Retired


Daniel Boone Community Action Agency, Coordinator Rockcastle County Office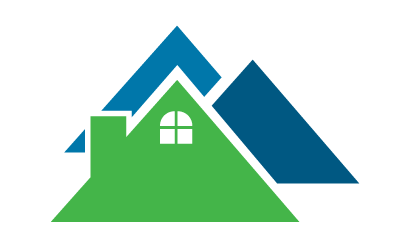 This institution is an equal opportunity provider and employer.
Hard of hearing, speech impaired or deaf users, please call the Kentucky Relay Service at 606.648.6056.
Make a difference by empowering homebuyers shape the houses and communities they call home.